Need Information?
Astronomy Camp 2018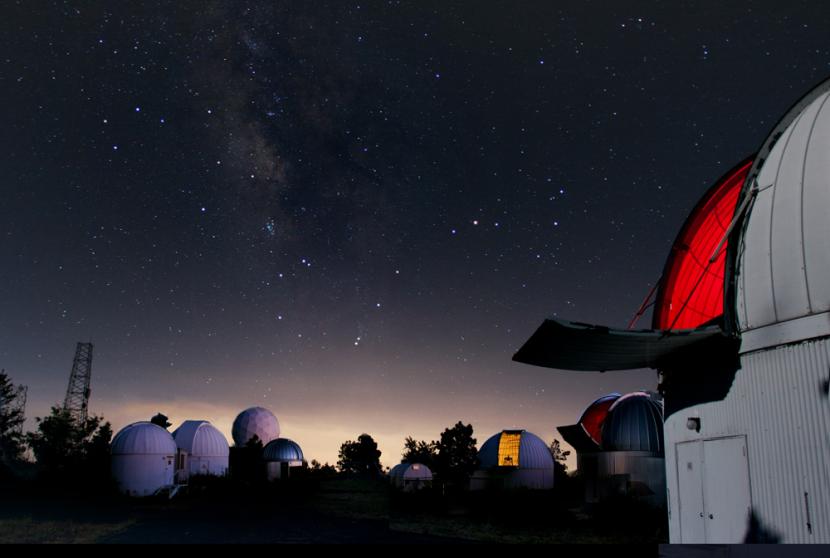 Dr. Don McCarthy
Astronomer &
Camp Director
Steward Observatory
The University of Arizona
933 N. Cherry Ave.
Tucson, AZ 85721-0065
Email: dmccarthy(at)as.arizona.edu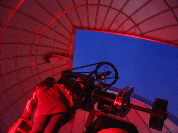 Ms. Lisa Valentine
Director of Alumni Travel
The University of Arizona Alumni Association
1111 N. Cherry Ave.
Tucson, AZ 85721-0109
(520) 621-5333

1-800-BEAT ASU
(toll-free, outside Arizona)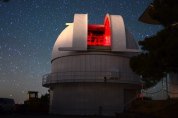 Join us for some real, fun science!
Astronomy Camp
is all about discovering the Eureka moment! Under the dark skies of Southern Arizona, students of all ages explore "the heavens" with large telescopes and experience the excitement of scientific inquiry. The unique environments at
Mount Lemmon Observatory
immediately north of
Tucson, Arizona,
and
Kitt Peak National Observatory
just west of Tucson, provide outstanding views of the sky and encourage exploration.
Astronomy Camp
is an
"immersion" experience
that merges all four STEM letters: Science, technology, engineering, and numerical thinking ("math"). Since 1988, thousands of Campers
worldwide
have become real astronomers; operating research-class telescopes and technology, keeping nighttime hours, interacting with leading scientists, interpreting their own observations, investigating their own questions and curiosities, and most importantly having fun doing so.
Astronomy Camp
is not solely about astronomy and what's up in the sky; it is a unique investigation into both science and engineering sponsored by the
Travel program
of
The University of Arizona's Alumni Association
. This
"science camp"
is available internationally to both
teenagers
and
adults
. Our camps emphasize a
hands-on
learning approach and activities are driven by student involvement and interest. A prior background in astronomy is not required, neither is a connection with
The University of Arizona
. There are also opportunities available for
educators
,
school groups
, and
Girl Scout trainers
with an emphasis on how to inspire new generations of students to explore science, technology, engineering, and math. Girl Scout leaders are supported through NASA via the
SETI Institute
and previously through the
NIRCam
instrument program of the
James Webb Space Telescope (JWST)
. The Camps are described in numerous
publications
. Personal accounts of
Astronomy Camp
experiences are published in
The Reflector
magazine of the
Astronomical League
,
Universe Today
, and
Astromart
.
Astronomy Camp seeks to motivate all students to further their education in science, math, engineering, and technical fields, not necessarily to become scientists. We are proud that
former Campers
earned advanced degrees in a wide variety of disciplines and that
many others
, including
our staff
, have become leaders in their fields.
Parents
often ask why the teen Astronomy Camps are so
"life-changing"
and
"inspiring"
to their children.
Educational research
reveals several reasons:
Real scientists as mentors
A youth-centered, personal approach by the entire Astronomy Camp staff, treating youth as colleagues rather than children
Authentic scientific inquiry with realistic projects involving modern research telescopes, technology, & equipment
Student peers with a common interests in science and engineering
A fun attitude toward learning, exploring ideas, and searching for answers
The aesthetic qualities of the "sky islands" of Southern Arizona with dark skies
To encourage
all
interested students to come explore science and broaden their minds, scholarship opportunities are available for those students in need!
Home | Information | Registration | Articles | Links
All Images, Media and Content - Copyright © 2019 Astronomy Camp
Site Design by Jacob Omann. Maintained by Astronomy Camp. Updated November 15, 2018